I'm getting bored with all the foot injury/non-running talk so I thought I'd share a funny story from today's adventures in homeschooling.
ADHD is the reason we homeschool. The traditional school setting was, well, kind of a disaster. Every day was a giant shit storm.
School was not equipped to handle a kid like Joey.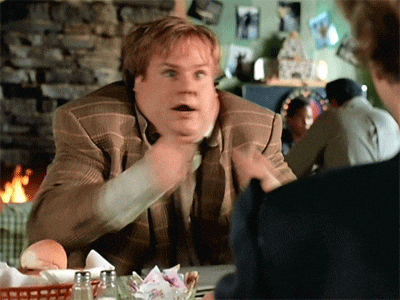 Coincidentally, this is one of Joey's favorite movies
Almost everyone we know thought homeschooling was a bad idea. Well, everyone except for his school- strangely they thought it was a great idea.
Joey's teachers were devastated. False.
We've heard it all. Long before I was vegan and getting accustomed to "Where do you get your protein?", I was constantly hearing "What about socialization?".
But we won't go there. The important thing is that Joey's come a long way, in his special Joey way, following his own timeline. It goes in spurts. There are months on end of smooth sailing, then life happens- mom breaks her ankle, someone gets sick, meds need to be adjusted. It's a definite roller coaster but overall we have seen steady progress.
There are times when I absolutely love homeschooling, and other times my fingers itch to type "schools for kids with ADHD near Phoenix, AZ" in the old Google machine. But at the end of the day, I know this is the best fit for my child at this point in his life.
That being said, today was an itchy finger kind of day. He was doing his absolute best to antagonize me, even while doing his work. I'd build a word for him to read (we use
All About Reading
and it is fantastic), he'd read it but add the words "stupid" or "dumb" to it.
We got to the part of the lesson where he needed to read vocab words before moving on to the story, and one of the words was "aster" (apparently
it's a flower
). He read it perfectly, then looked at me and said with a smirk, "You're an aster."
Yes, I laughed.